Billy's Run 5K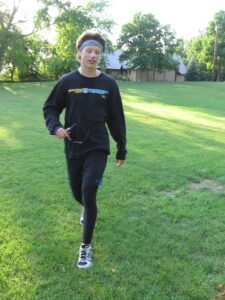 Thank you to all who have participated in our marathon and half marathon over the years.
We celebrated 20 years in 2022 and have made the decision to discontinue these races.
Billy's 5K Run
June 10, 2023
2023 Online Registration: Registration

Welcome to  Billy's 5k run web site! We are glad that you are interested in this race. Here you will find information that will help you plan for this event. Billy's 5K Race is held in cooperation with Swan Lake Christian Camp. After expenses all the proceeds from the race go towards Swan Lake Christian Camp's general fund. Donations can also be made towards camper scholarships. Not all children can afford coming to camp and Swan Lake will never turn someone away. The parents are told to pay what they can and the monies from camper scholarships cover the difference.
 We want to honor God this day so feel free to give us suggestions as to how we can make it better. Thanks!
Race Director –Judi Kroeker
Questions? Contact us today…
Phone: 605-326-5690
Email: campoffice@myslcc.com